About Me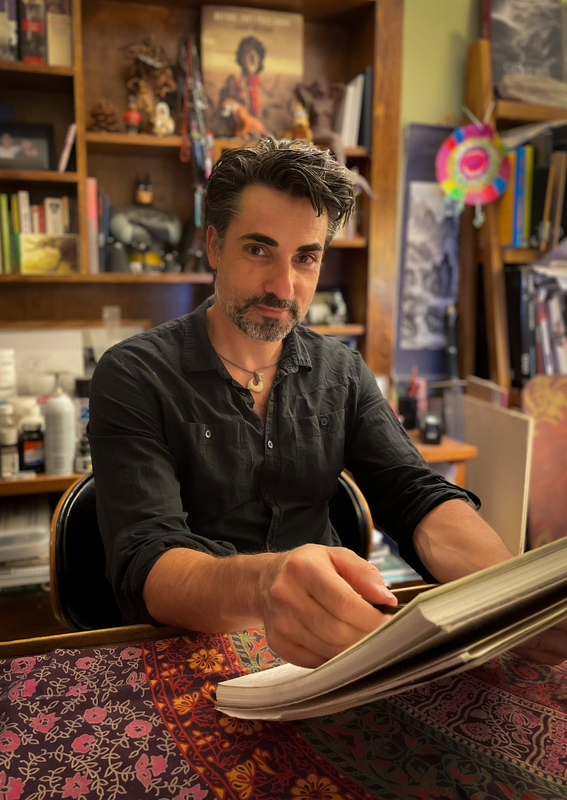 Christophe Lautrette is currently a Production Designer at Paramount Pictures, based in Los Angeles, California. He was born in Paris, France and spent his early years in Toulouse, France, where he attended the school of applied arts at Jolimont, earning a Bachelor of Art. Afterwards, he studied animation at Gobelins - L'École de l'Image, commonly regarded as the world's best animation school. There, Christophe earned his degree in animation and got hired by Disney immediately afterwards to work on A Goofy Movie.
In 1996, Christophe moved to the United States, and was hired by the newly formed DreamWorks SKG to work on their first full length animated film, The Prince of Egypt, as a layout artist. That was the beginning of a 21 year career at DreamWorks, where his contributions include:
Prince of Egypt (1998) - Layout

The Road to El Dorado (2000) - Layout

Spirit: Stallion of the Cimarron (2002) - Visual Development

Sinbad: Legend of the Seven Seas (2003) - Visual Development

Shark Tale (2004) - Visual Development

Madagascar (2005) - Visual Development

Bee Movie (2007) - Art Director and Character Design

Kung Fu Panda (2008) - Character Design and Visual Development

Shrek Forever After (2010) - Character Design

Puss in Boots (2011) - Visual Development

Rise of the Guardians (2012) - Character Design

The Croods (2013) - Production Designer

The Croods: A New Age (2020) - Visual Development and Consultant
In 2016, Christophe left DreamWorks and joined Paramount Pictures Animation as a Production Designer for Rumble, which is set to release on February 18, 2022. He is currently working as the Production Designer on The Tiger's Apprentice, which is set to release sometime in 2023.
Christophe has also contributed to the following projects:
On the side, Christophe is a children's book illustrator, live painter for music festivals, and is part of the Council for Lightbox Expo, founded by Bobby Chiu. He has also taught masterclasses around the World, in the US, London, Paris, Berlin, Dubai, Peru, and Canada, among others.
Contact:
Phone: (323) 972-2808
Email: [email protected]